Beauty without frills. Simple and elegant. The ideal setting for your holiday.
Welcome to the Amolaris. Your hideaway in South Tyrol's Val Venosta.
There is nothing to do. Nothing to think about. There is nowhere else you need to be but here. In this moment. In the now. Sprawl out. Unleash your magnificent self. That's exactly what the Amolaris is made for. With 8 chalets. 6 apartments. Between apple trees, vineyards and mountain peaks. On the sunny side of South Tyrol. If you like, the Amolaris will become your luxurious snail shell and you won't see another soul for the whole of your holiday. But there is also room for chance encounters. At the natural bathing pond. On the sun terrace. In the lounge. Beneath the South Tyrolean sky.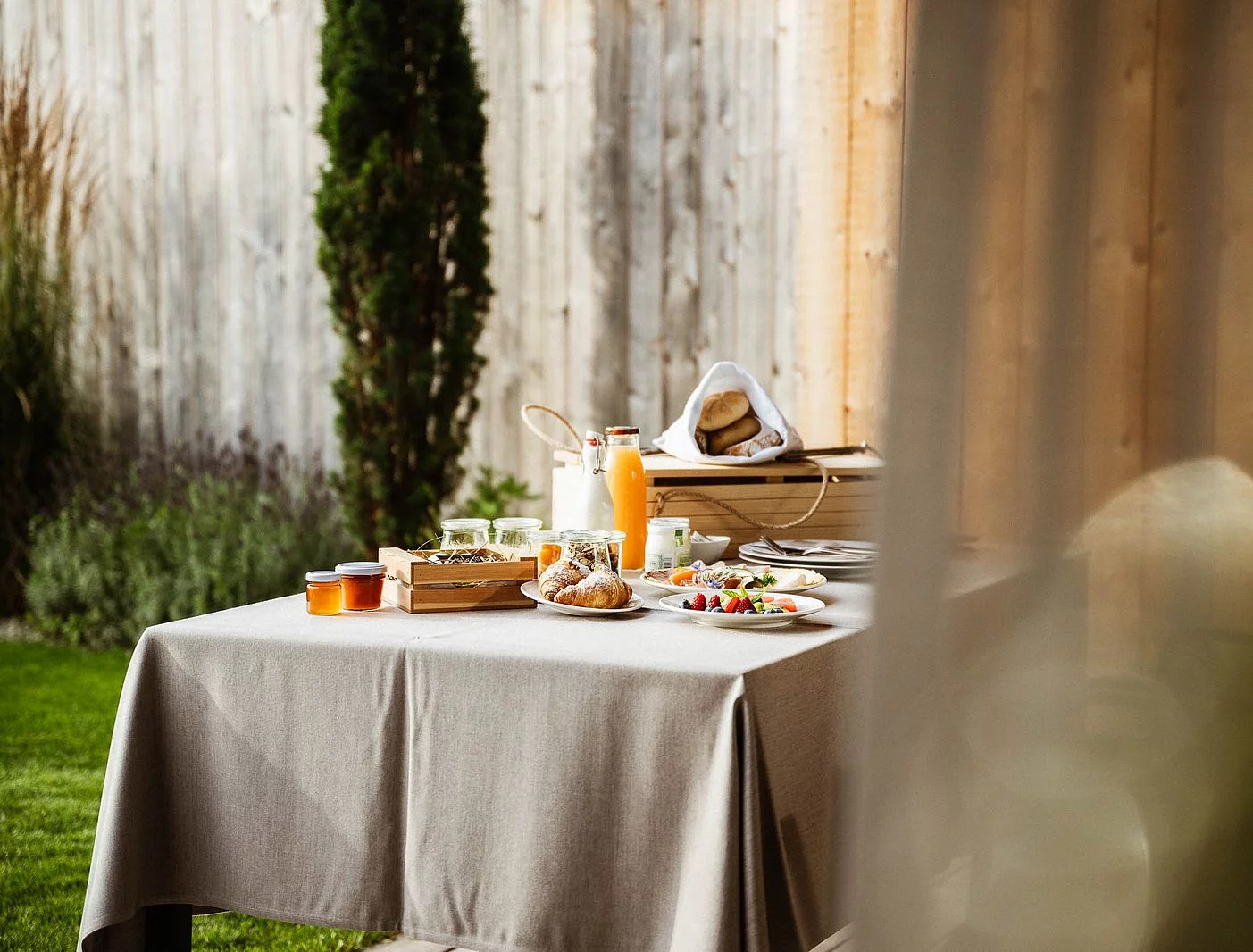 Bathe in bliss. Embrace total relaxation.
Stillness, crystal-clear waters and apple blossom blown by the wind. Shimmering sunrays and beads of water on your skin: experience well-being in a completely natural way at the Amolaris. Take advantage of our natural bathing pond, an indoor pool and private spa in your chalet.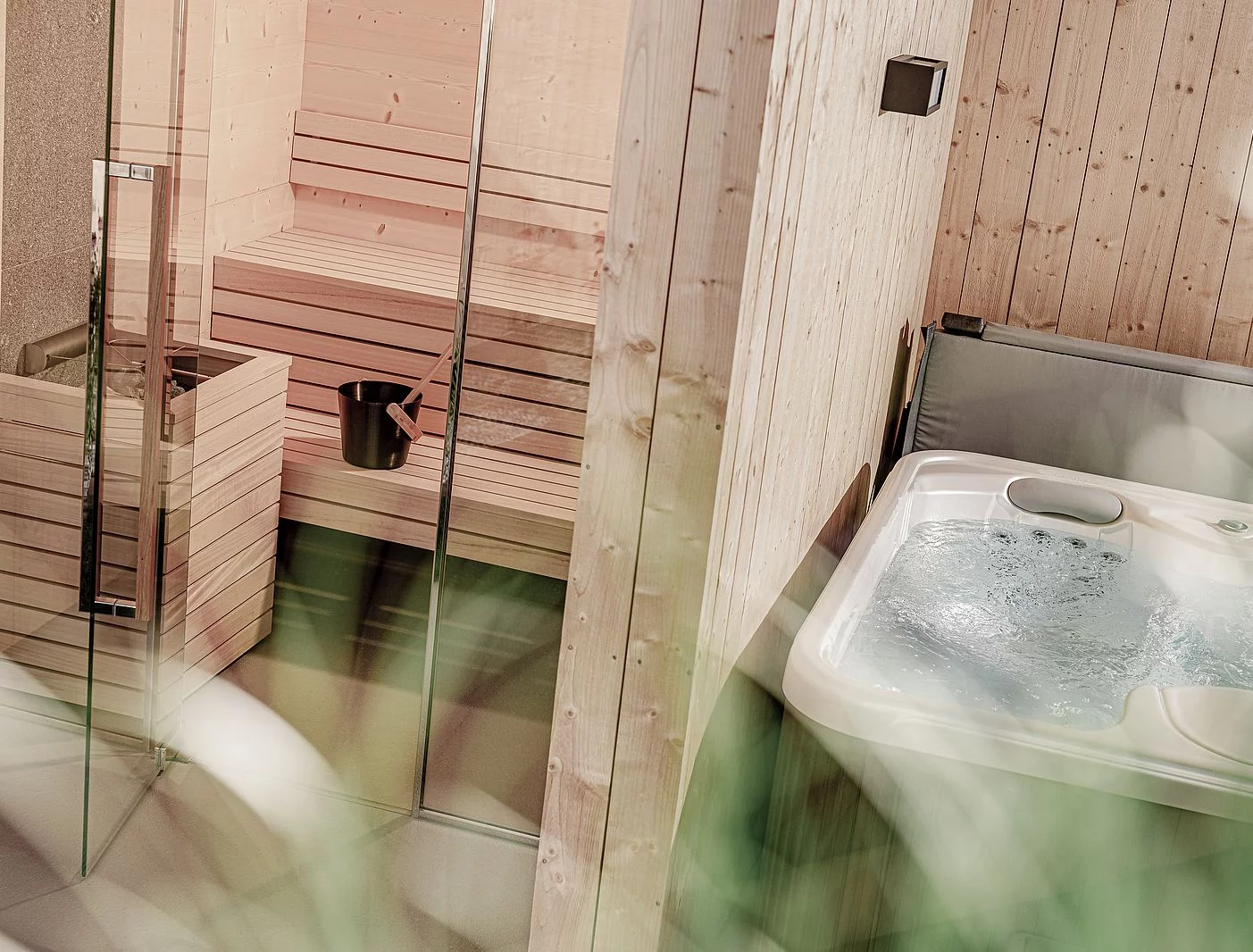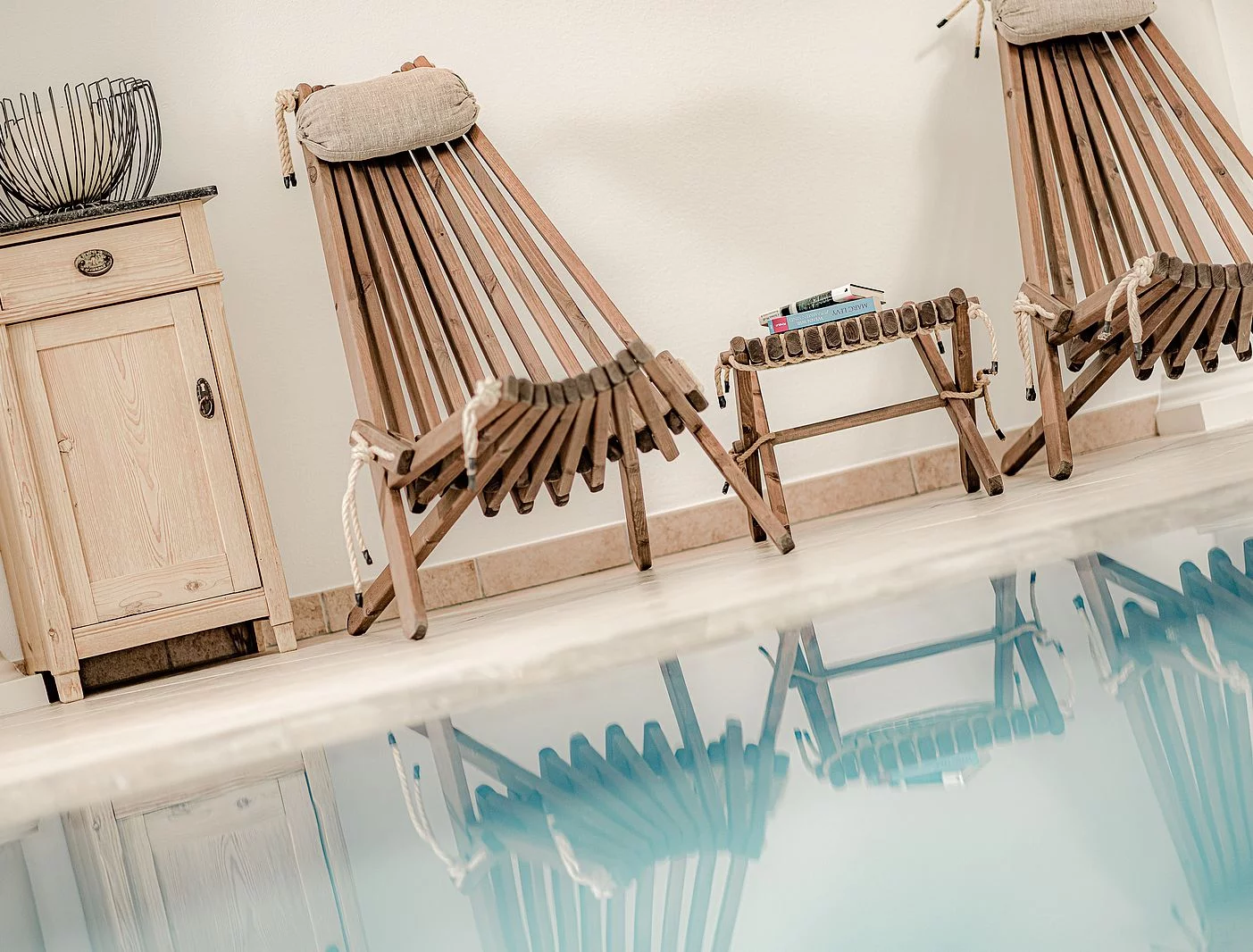 Hike over the hills and far away. Discover the most beautiful places in Val Venosta.
Peaks that reach to the sky. Gently rolling vineyards. A very special attitude to life. The Amolaris is situated in Coldrano, a unique area of South Tyrol. Here, you can experience the relaxed southern way of life and the freedom of the mountains. Discover cultural treasures and sporting challenges.
4 good reasons to choose the Amolaris
A holiday is time that is exclusively yours. So, make it as wonderful for yourself as you possibly can. In a place that suits you perfectly. With countless options for a time away that suits your interests. Read on to find out what makes our Amolaris in South Tyrol's Val Venosta so unique:
Discover the luxury of freedom. Experience the elegance of naturalness.
Clean lines that create space for relaxation. A restrained design that puts you in the spotlight. Amoralis is all about you and your well-being. Our hideaways enchant with uncompromising simplicity and understated elegance. With a private spa. A garden of your own. Privacy without compromise.
Savour delectable dishes, enjoy a wonderful holiday. Amolaris: a haven of culinary delights.
The finest sustainably sourced ingredients, cherished culinary traditions and exceptional fine dining make your stay a pure delight.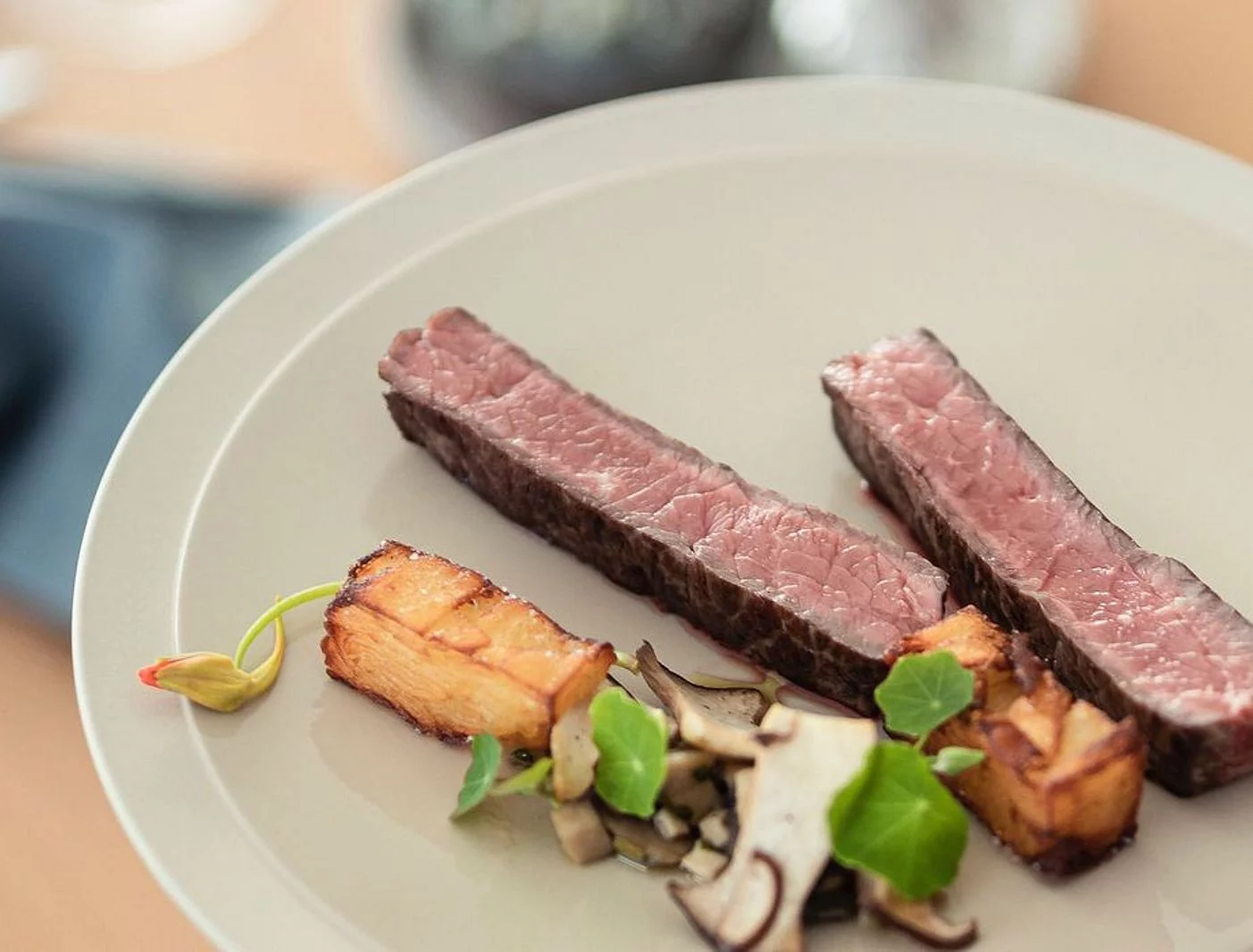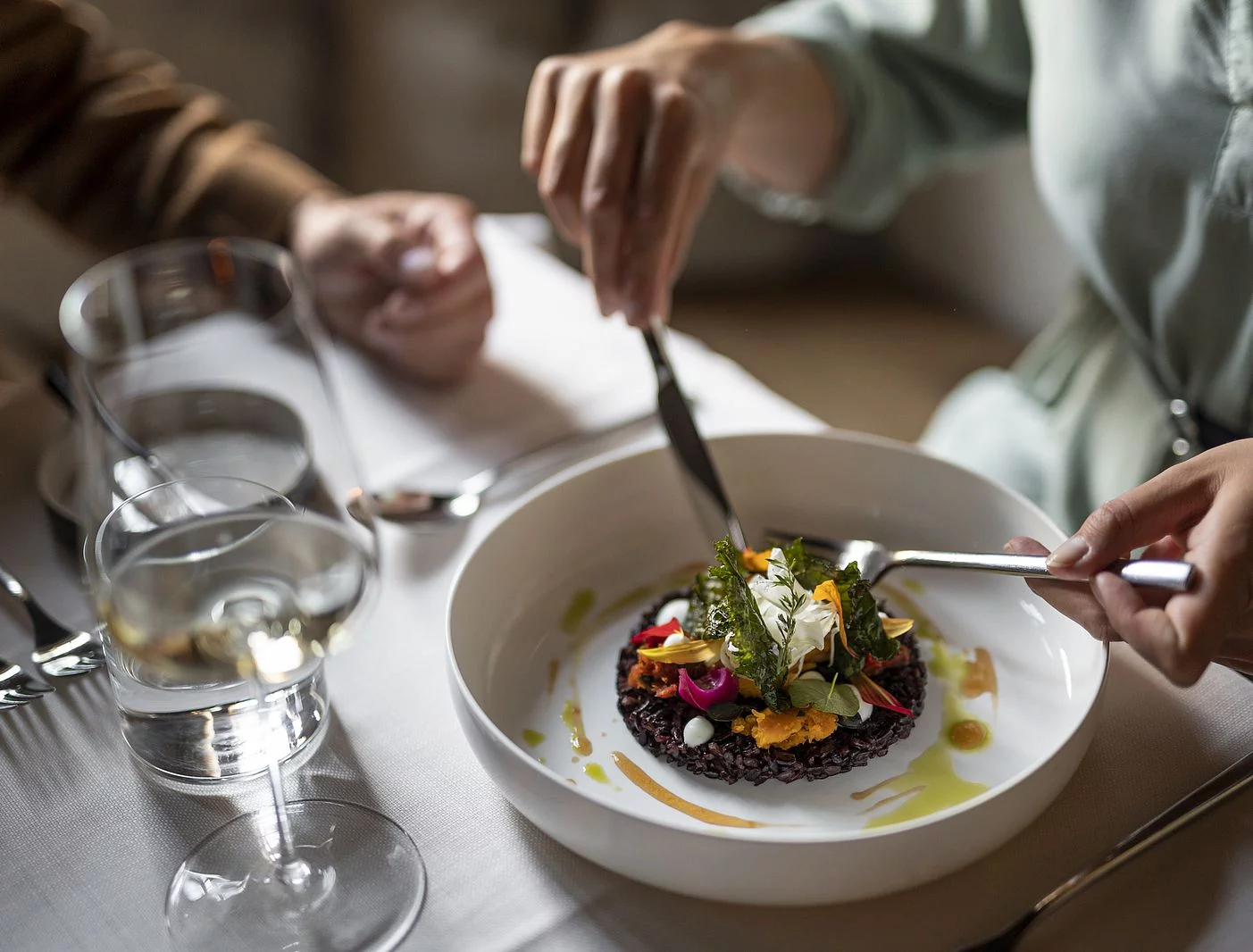 "Chalets in the middle of an apple orchard. If this isn't Pradise?"
Martin
Farmer with a passion